Our Chiropractic Physician
Dr. Brian Herren – Chiropractic Physician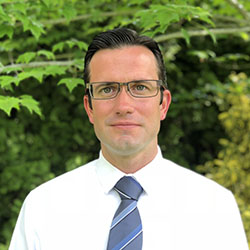 Dr. Brian Herren was born and raised in the Willamette Valley near Salem, Oregon. Today, he enjoys spending time with his family, mountain climbing, hiking, writing, camping, raising chickens, growing grapes, reading the scriptures, fishing, classical and religious music, the performing arts, and gardening. He, his wife Melissa, and their three boys are actively involved in the church, and Brian enjoys serving in a variety of responsibilities, including missionary efforts around the world. Dr. Herren has traveled through Egypt, Jordan, Israel, France, Kenya, Rwanda, Gisyeni near Congo, Mexico, Nepal, and India. He regularly serves missions in Nepal, India, and East Africa.
During his undergraduate studies, Dr. Herren was most interested in chemical engineering and physics, along with the biological sciences. He graduated first in his class from the University of Western States with a Bachelor of Science degree in Biology, earning Summa Cum Laude Honors with a 4.0 grade point average.
Dr. Herren pursued his graduate studies in chiropractic sciences, and graduated from the doctoral program at University of Western States with Summa Cum Laude honors. During his internship, Dr. Herren earned Honors in Clinical Knowledge, Patient Care, and Case Management. He was recognized as the class Valedictorian when he received his Doctor of Chiropractic degree in 2002. Dr. Herren completed the program with a 4.0 grade point average and received Dean's List honors and honor roll recognition each year of his doctoral pursuit.
Dr. Herren's thesis addressing the "Etiology, Pathogenesis, and Conservative Management Efficacy in Cases of Lumbar Intervertebral Disc Herniation" was published by the University of Western States and is available at the W.A. Budden library.
After completing his formal training, Dr. Herren pursued additional graduate work in Manipulation Under Anesthesia, and was awarded certification through the National University of Health Sciences in Lombard, Illinois in 2003. With this certification, Dr. Herren served several years with staff privileges at a local ambulatory surgery center, where he worked in conjunction with anesthesiologists to provide manipulation under anesthesia. Dr. Herren also worked with orthopedic spine surgeons and anesthesiologists to provide specialized manipulation under joint anesthesia.
In 2015, Dr. Herren passed national standardized testing to qualify as a Certified Medical Examiner and he has maintained his status on the National Registry of Certified Medical Examiners since. As a Medical Examiner, Dr. Herren has performed more than 4,000 exams.
Dr. Herren has enjoyed success in private practice for 16 years. He owns a private clinic, where he practices five days per week, diagnosing and treating a variety of patients as a chiropractic physician.
In service to others, Dr. Herren finds satisfaction in advocating for people and working hard to contribute to their success. He continues to be creative, thoughtful, and resourceful in finding solutions that benefit those he serves.
Our Chiropractic Assitant
Sharon – Chiropractic Assistant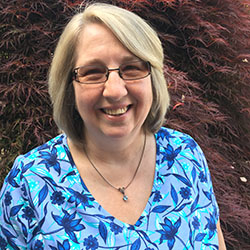 Sharon, the office manager at Salem Chiropractic Clinic, is a state certified Chiropractic Assistant. She brings a wealth of experience to the clinic with more than 36 years of history with this particular practice. She is available to answer questions about insurance or patient accounts and also performs responsibilities. Doctor Herren is very blessed to have Sharon as a part of the Salem Chiropractic team.