Dr. Brian Herren – Chiropractic Physician
[jbox]
I

♥

Dr. Brian Herren

Please give Dr. Brian Herren a +1 vote of Confidence!
[/jbox]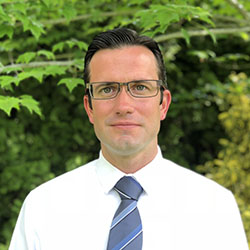 Dr. Brian Herren was born and raised in the Willamette Valley near Salem, Oregon. Today, he enjoys spending time with his family, mountain climbing, hiking, writing, camping, reading the scriptures, fishing, classical and religious music, the performing arts, and studying the stars with his telescope. He, his wife Melissa, and their two boys are very actively involved in the church, and enjoy serving as Sunday school teachers and youth camp counselors.
During his undergraduate studies, Dr. Herren was most interested in chemical engineering and physics, along with the biological sciences. He graduated first in his class from the University of Western States with a Bachelor of Science degree in Human Biology, earning Summa Cum Laude Honors with a 4.0 grade point average. He pursued his graduate studies in chiropractic, and ultimately graduated Summa Cum Laude from the doctoral program at University of Western States. During his internship, Dr. Herren earned Honors in Clinical Knowledge, Patient Care, and Case Management. He was recognized as the class Valedictorian when he received his Doctor of Chiropractic degree in 2002, having completed the program with a 4.0 grade point average and receiving Dean's List honors and honor roll recognition each year. While attending the University of Western States, Dr. Herren wrote a thesis addressing the "Etiology, Pathogenesis, and Conservative Management Efficacy in Cases of Lumbar Intervertebral Disc Herniation". The thesis was published by the university and is available at the W.A. Budden library.
After completing his formal training, Dr. Herren pursued additional certification in Manipulation Under Anesthesia, which he was awarded through the National University of Health Sciences in Lombard, Illinois in 2003. With this certification, he served several years with staff privileges at the Willamette Spine Center Ambulatory Surgery Center in Salem, OR, where he worked in conjunction with anesthesiologists to provide manipulation under anesthesia. Dr. Herren also worked with orthopedic spine surgeons and anesthesiologists to provide specialized manipulation under joint anesthesia.
Today, Dr. Herren enjoys a rewarding chiropractic practice at Salem Chiropractic Clinic in Salem, Oregon. His patients are extremely diverse, and he enjoys the opportunity to serve a variety of needs.